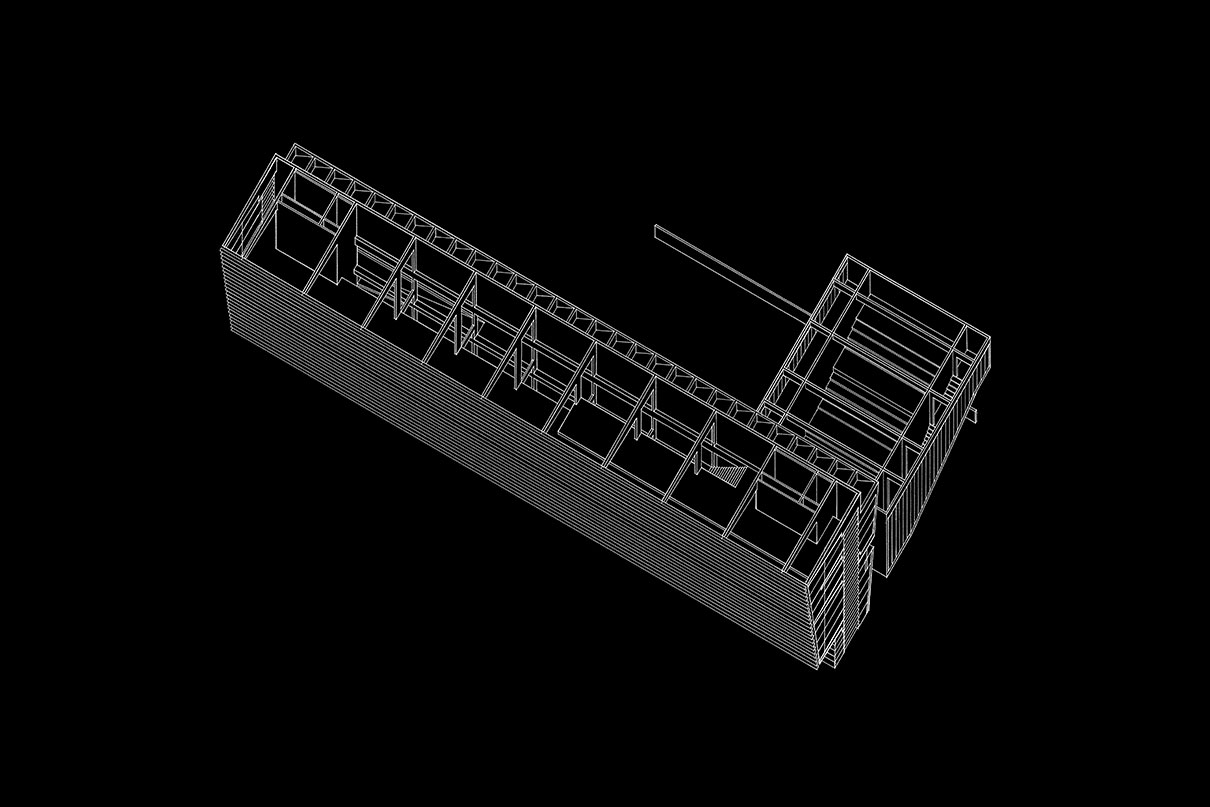 Costantini Museum (MALBA), Buenos Aires
International Competition, 1997

The museum is placed facing Peru Plaza with its long side becoming the physical boundary to this large public space. The plaza, rather than becoming a designed urban square, is seen as a park with earth instead of paved areas. Thus, the building hovering over this space cantilevers out proposing a simultaneous viewing of art and nature. The tilted long facade protected by external louvers, allows for a full view of the square, since the required angle for the louvres is closer to the horizontal.

The main building is organised along a circulation spine which connects all exhibition levels and at the same time forms the structural frame of the building. The resulting exhibition spaces vary in scale and lighting conditions. The primary and secondary structure of the building create the immediate backdrop for the exhibition pieces rather than defining a container which will then have to be readjusted for any exhibition purposes.

The building addresses itself to the city by expressing the entire outline of the reinforced concrete frame, as if it were a cross section.